Gratis verzending vanaf 75,-
Gratis cadeau verpakking
14 dagen om te retourneren
Gratis verzending naar België vanaf 150,-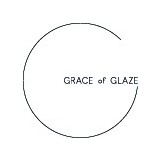 Ontwerpster Simone Doesburg wil met het handgemaakte porselein van Grace of Glaze creativiteit op tafel brengen en de nuances van kleur vieren. De subtiliteit en diepte van de kleuren van het servies nodigen uit om je eetervaring en leefomgeving te verrijken. Vanuit haar enthousiasme en zorg voor materialen, texturen en kleuren is Grace of Glaze ontstaan.
Products